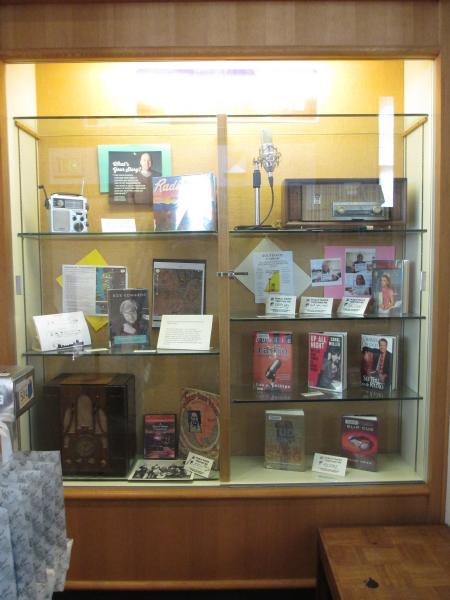 Check out the display case in the lobby of the Goldendale Public Library during the month of March. Thanks to Blu Street Records for letting us borrow a classic AM/FM radio. Other radios on display include an even older model that was the centerpiece for family listening during the early days of FDR's administration. A NOAA weather alert radio with hand-crank dynamo rounds-out the collection. The mic and stand set-up is provided by Ric Frye. Thank you, Ric.
Books, all belonging to the Fort Vancouver Regional Library system, illustrate radio's long arm, encompassing childrens' stories, biographies, histories, novels and more.
A very big part of the world of radio centers upon music. Dating to radio's earliest days, it has proved to be a medium with the potential for delivering a national audience to any talented musician, or group, that stepped up to "sing into the can." In the same way, Radio Theater captured the country's imagination.
Thank you to The Goldendale Library for use of their display case in March.